The Team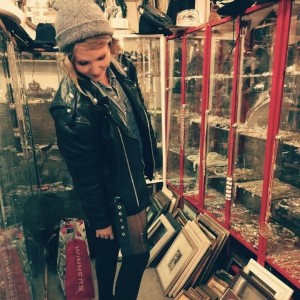 AMY COLLIER is currently a student at Concordia working on a Specialization in Theatre and Development, though she will be graduating in December. She has been involved in theatre for a number of years, and most recently has been focused on writing rather than performing. Amy feels very fortunate to have been able to work on co-researching and co-writing On Life and Living with a number of talented, kind, and hard working people, and is so thankful for all the support the project has received along the way. Enjoy the show!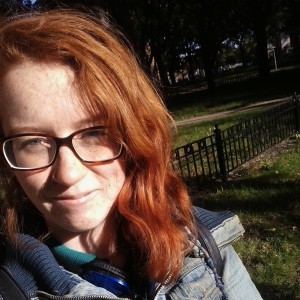 CASEY STAINSBY is a theatre artist and youth animator with homes in Montreal and Vancouver. As a recent graduate of Concordia's Theatre and Development and Interdisciplinary Studies in Sexuality programs, Casey is honoured to have been gifted the opportunity to put all that theory into practice with the creation of this piece. Deep thanks to everyone who has invested themselves in this project along the way.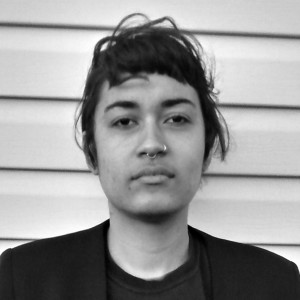 ADJANI POIRIER is a theatre artist whose practice is centered around creating work that is socially engaged and situated within a feminist, queer and anti-racist framework. She has a DEC in acting from Dawson College's Professional Theatre Program and is a recent graduate of Concordia University's Theatre and Development and Interdisciplinary Studies in Sexuality programs. Drawing on formal theatre training, community organizing, experimental puppetry and queer theory her work exists at the intersection of social justice activism and performance. She is thrilled to have realized such an exciting project with a team of beautiful and wildly talented individuals!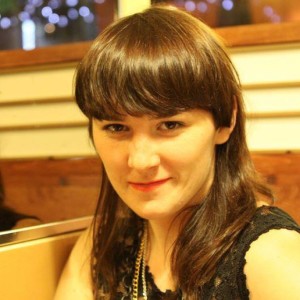 LORNA CRAIG is a socially engaged theatre artist based in Montreal. She graduated in 2014 (with Great Distinction) in Theatre and Development and was the recipient of the Theatre award. Since graduating, she has worked with The Geordie Theatre School collaboratively creating plays with children, and is currently Project Coordinator for The Encounters Project, an applied theatre research project that uses theatre practice to explore differences in culture and identity. She would like to thank Casey, Adjani and Amy for inviting her into this process and gifting her a script with so many complex characters. She gives thanks for the talented and capable crew with whom she's had the privilege to work and learn. And to the cast, I am simply in awe – it has been such an honour to delve into this world with you. Finally, she would like to thank her family for their practical and emotional support throughout, and most importantly, for always taking her to the theatre.
Favourite past acting credits include: Beatrice in Much Ado About Nothing, Judith Bliss in Hay Fever, and Lady Bracknell in The Importance of Being Ernest.
Bon spectacle!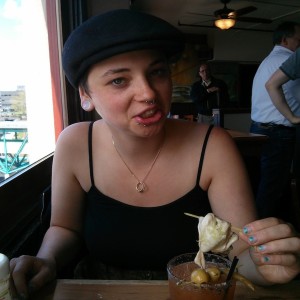 HEATHER CAPLAP is a multidisciplinary artist whose work integrates performance, video, drag, puppetry and handy-craft. While ranging in mood from slow and meditative to slapstick and comedic, there is an overarching attitude of absurdity in her work. Heather is a founding member of The Femmetopian Adventures and Twigs for Bones Puppet Collective and a core member/curator of the Cafe Concret Collective. In the past years she has worked with a diverse range of festivals, theatres and galleries such as: the Rhubarb (Toronto), Edgy Women and Phenomena Festivals; the GRAFT (Albuquerque), VAV, and Eastern Bloc galleries; the Bread and Puppet Theatre (Vermont); and the Dora Wassermann Yiddish Theatre.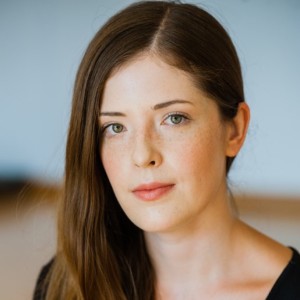 CARLAN LONSDALE is a Montreal based set and costume designer. She is a graduate of the National Theatre School of Canada (set and costume design 2015.) Recent credits include designing costumes for The National Theatre School's productions, The Liar, directed by Tadeusz Bradecki and Cleave, directed by Andrea Donaldson.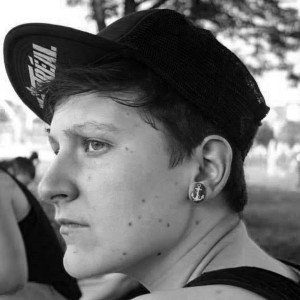 JUSTINE ORBOVIC was a theatre student at Concordia graduating in 2015. They have worked on several shows in the past couple years as a stage manager, actor, and set designer. They are excited to share their talents with our cast for this show.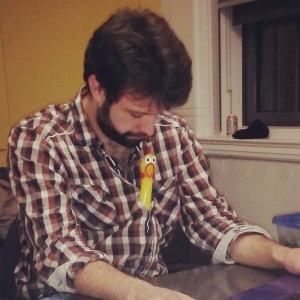 ANDREW SCRIVER is a lighting, sound, and projections designer originally from Peterborough Ontario but who has fondly made Montreal his home for eight years. He is a 2015 graduate of the National Theatre School of Canada's Production Program where he discovered several new passions and refined his old ones. His most recent credits include the projections design for State of Denial at the Segal Centre and lighting and sound designs for Blue Orange and Don't Blame It On The Stork. Andrew is also very fond of his rubber chicken and can often be found using it to drive his coworkers crazy.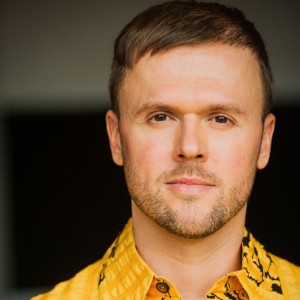 DANIEL SÉGUIN est diplômé en Design de mode au Collège LaSalle, en impression textile au Cégep du Vieux Montréal et en scénographie à l'école nationale de théâtre du Canada. Il a travaillé sur plusieurs projets en costumes dans le domaine du cinéma, au théâtre, en danse, à l'Opéra de Montréal et au Cirque du Soleil. Il a fait la conception des costumes à l'école nationale de théâtre du Canada pour le spectacle Three Sisters, mise en scène de Vikki Anderson et ensuite la conception du décor pour le spectacle Les Aveugles, mise en scène de Jocelyne Montpetit. À sa sortie de l'école, on a pu voir sa conception de décor au Quat'sous dans Unknown Body, mise en scène de Jocelyne Montpetit. Il a ensuite fait la conception des costumes et accessoire de décor pour l'opéra Zémire et Azor, mise en scène avec Denys Arcand présenté à la Maison symphonique de Montréal et au Palais Montcalm à Québec.
(crédit photo Maxime Côté)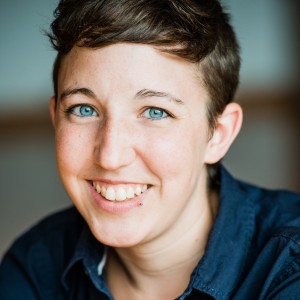 EMLYN VANBRUINSWAARDT was born and raised in Montreal. She has been involved in theatre from an early age, having been a student at F.A.C.E. a Montreal public school focused on art, drama, and music. She discovered her love for tech and working backstage while working for Repercussion Theatre's Shakespeare in the Park. She worked on Repercussion's productions of As You Like It, Romeo and Juliet, and A Midsummer Night's Dream. She has worked as a stage manager and technician, among others stage managed Concordia University's production Theatre (blank) Business, and has stage managed and been a venue tech for the Montreal FRINGE Festival. She is a recent graduate of the Production Program at the National Theatre School of Canada. She is passionate about using the arts to incite positive change in our society.
It has been such a pleasure to work with this team!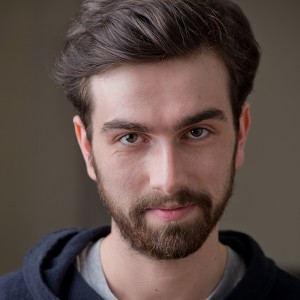 OLIVER PRICE recently graduated from Concordia in the Theatre Performance program. He is very excited to be playing Francis in On Life and Living with such an amazing team. He enjoys long strolls by the Lachine canal and late night karaoke. He would like to thank his family who have always supported him as well as the amazing team of artists who have made working on the show an artistically and personally fulfilling experience.
Favourite past acting credits include: Uday in Bengal Tiger at The Baghdad Zoo, Man in Nuaj's production of Vanitas x 3 and Dionysus in Concordia's Theatre production of God Komplex, a collective creation with Erlangen's Friedrich-Alexander University.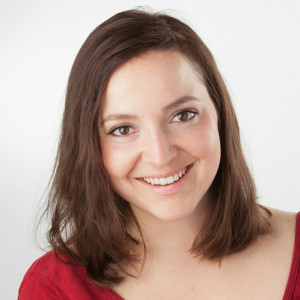 JOY ROSS-JONES is a Montreal-based performer and theatre teacher from Venezuela. Acting, puppetry, theatre education and female empowerment drive Joy's professional and artistic interests. She works at Imago Theatre where her work as Administrative and Artistic Associate accompanies coordinating and teaching Artista, Imago's free youth mentorship program. She loves working with youth and empowering them through the performing arts. Joy can often be found singing her heart or dancing her butt off. She is so happy to be a part of the On Life and Living team, bringing this important story to life.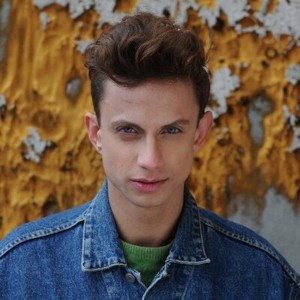 ANTONIO BAVARO, originally from Edmonton, Alberta, is also a singer, dancer, drag queen, burlesquer, host & community enthusiast who's been performing for Montreal audiences for 6 years now. Recent credits include Laureen: Queen of the Tundra, Rocky Horror Show at the Mainline Theatre, Holy Tranity, Hedwig & the Angry Inch. He has hosted ACCM events before & is so proud to continue to be a part of this amazing organization's story & working with such a vibrant & caring cast.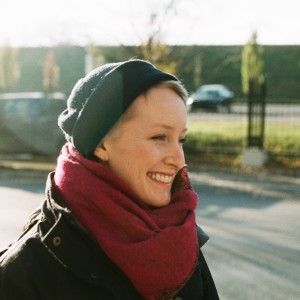 RAE MAITLAND feels honoured to have been involved in the process and performance of On Life and Living. Nearly every rehearsal has left her with new ideas to consider and misconceptions to shed. It makes you wonder, without these reflective forms of art, what would our souls feed on? Rae works in Story Development for animated films in Old Montréal.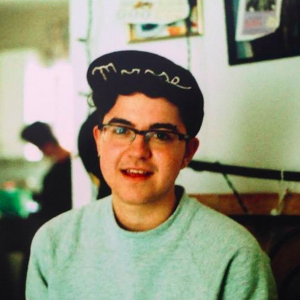 ASHER FAERSTEIN is a Montreal-born queer and trans artist with an investment in AIDS activism, research, and education. As former coordinator of Concordia's HIV/AIDS lecture series, Head & Hands Sense Project fundraising organizer, and student in the HIV/AIDS course at the university, Asher appreciates the impact of performance art on building community and affecting social change. Asher has had very enjoyable experiences participating in plays and on improv teams in the past. They are excited to be a part of this thoughtfully developed project and happy to be working with such an inspiring and supportive cast and crew.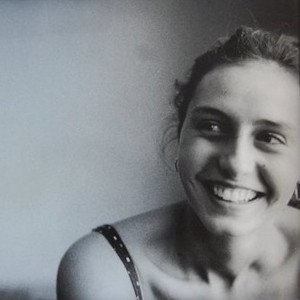 Katherine Downey is a graduate of Concordia University with a BFA in Theatre and Development. She is currently giving even more money to the same institution, doing her Masters in Drama Therapy. A long time student of the ballet she also plays flute, piano and sings. Rollerblading is next on her list. Stage credits include; Clown Bucket List (2011) for Dawson College, The Seventh Seal (2012) and the collective creation Attawapiskat is no Exception (Kate – lead) (2014) at Concordia University. Also, in association with Concordia she wrote, directed and performed in Ghost at the Library (2013) for the Atwater Library and Tacky the Penguin (2013) for Royal Vale Elementary. In addition she has created three pieces for Concordia's political cabaret (2013) Classical Conditioning of the Audience by Two Conservative Clowns in Pantsuits, Love for the Royals and Everyone Hates Marineland at Café Cleopatra. Katherine is honoured to be a part of this production and would like to thank everyone who was involved for creating this show, and ACCM for all that the wonderful work that they do and will continue to do.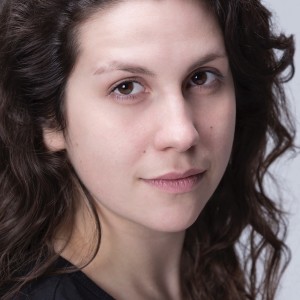 ROXANE LOUMÈDE became involved in the world of theatre and jazz performance at a young age. A francophone Montrealer and graduate of Concordia University's BFA Acting program, she is engaged with both English and French projects around the city. Her desire to perform in both languages launched her into creating her own bilingual theatre company, with a mandate to develop and produce new texts (Troisieme Espace Theatre/Third Space Theatre). Recent credits include: Antigone (Andreas Apergis), Who's Afraid of Margaret Atwood (Third Space Theatre, Michael Martini) and Mavericks and the Monokini, an independent study highlighting the works of female playwrights. She hopes to see you on the dance floor, celebrating this wonderful show where she will challenge you to a competition of get-low limbo.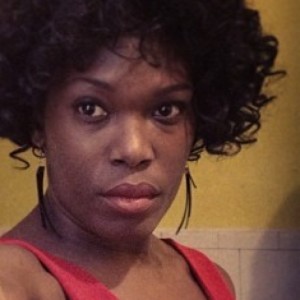 MELISSA TOUSSAINT has been performing for local audiences for the last three years. After making her theatrical Montreal debut as Estelle in The Beautiful City Theatre's production of The Full Monty. Amongst her favourite roles: Marie in Community Theatre's production of On Life and Living wink wink…and Bobby in Beautiful City Theatre's upcoming production of A Chorus Line. Melissa has enjoyed working with a such a dynamic and passionate team; dedicated to telling these powerful stories with the truth and raw honesty it deserves.